Ewellix, the leading global manufacturer and supplier of linear motion solutions, had been serving Finnish customers from Sweden but saw that having a sales representative in Finland would improve customer service and grow their local business. They chose Azets to be their local partner in the recruiting process. Since January 2023, Ewellix is part of the Schaeffler Group with around 83.000 employees globally which is one of the world's largest family-owned companies.
Ewellix design, manufacture, and customise linear motion and solutions for a variety of industrial applications that help customers shift to electrified solutions.
"We chose Azets as recruiting partner in Finland because they were recommended to us by a person who has a vast knowledge of recruitment companies. And I'm happy that we followed the recommendation: we got really good service in all aspects", says Mikael Glenndahl, Business Operations Manager, Nordic countries at Ewellix AB.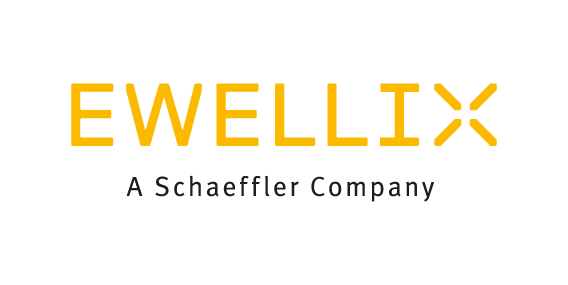 Using Employer of Record (EOR), pandemic and a specific profile added challenges to the recruitment
There was more for Azets's recruitment consultant to communicate than in a usual recruitment process: Since Ewellix doesn't currently have a legal entity in Finland the employment is administered by an EOR operator. An Employer of Record, or EOR, is a third-party organisation that acts as the legal employer of the employee and handles such things as payroll and tax documentation. Thus, the company itself does not have to establish a legal entity in the country in question.
Glenndahl says: "The EOR setup is not common in Nordic and thus needed to be carefully explained to the candidates in order to mitigate their concerns. It raises questions about why this is needed. Azets's recruitment consultant took care of explaining how the EOR works and how it's not a risk for the candidates even though currently international transactions are carefully reviewed."
"We knew that in general, it would be a challenge to find candidates with the right type of profile: knowledge of the industry, market, language skills, etc. And the pandemic that was ongoing at the time added to it because the people seemed not so interested in changing jobs," Glenndahl tells, "but Azets's recruitment consultant did a terrific job: she understood very quickly what we were looking for. The manner she works is very sophisticated and calm. She could evaluate the candidates' strengths and weaknesses reflecting what we needed for Ewellix and found suitable candidates in spite of the challenges."
Keeping the candidate well-informed paid off
Mika Halonen, who is now Ewellix's Sales Representative in Finland says:
"The recruiting process was fairly long since organising travelling from Finland to Sweden understandably takes some time. The main difference to some other recruiting processes was that Azets's recruitment consultant kept me well informed: her communication was very clear and profound throughout the process. I knew all the time what was going to happen next and when to expect news. I appreciate that I was given honest information about the position, not just the highlights but also the possible downsides."
Halonen adds: "The position at Ewellix was my number one choice from the beginning and I turned down a couple of other assignments along the way. Now it feels like I've come home."
Glenndahl is also pleased with the result: "Mika is liked by both the colleagues and customers. He is very professional and has managed to really pick up the pace in Finland.
Read more about our recruitment services
Contact us
Please contact us to discuss how we can help you getting smooth and reliable accounting, payroll, legal and HR services for your business in Finland.
Tel. +358 10 756 4500