Human resources professionals at your service in Finland
Successful organizations are based on people. With our support you can secure that your day-to-day management and HR processes are in line with strategy and desired organizational culture. We provide all HR services your organization needs or support you with selected processes. With our help you can provide HR services that fit in your business needs, improve employee satisfaction and secure positive employer image. Azets in Finland has 150 HR and payroll professionals at your service.
Recruiting and employer branding services
Depending on your choice, we take care of recruitments

as

either a commission, executive search or outsourced ongoing service.
Azets Easy - the most convenient way of buying HR and payroll services
Azets Easy is our service concept for building state of the art HR and payroll services for your organization. Our services cover
Payroll services
HR services
HR legal services
Services for leadership and organizational culture development
Outplacement & coaching services
HR strategy and HR operations development services
Digital solutions for supporting recruitment process, operative and strategic HR processes, time &absence management and HR reporting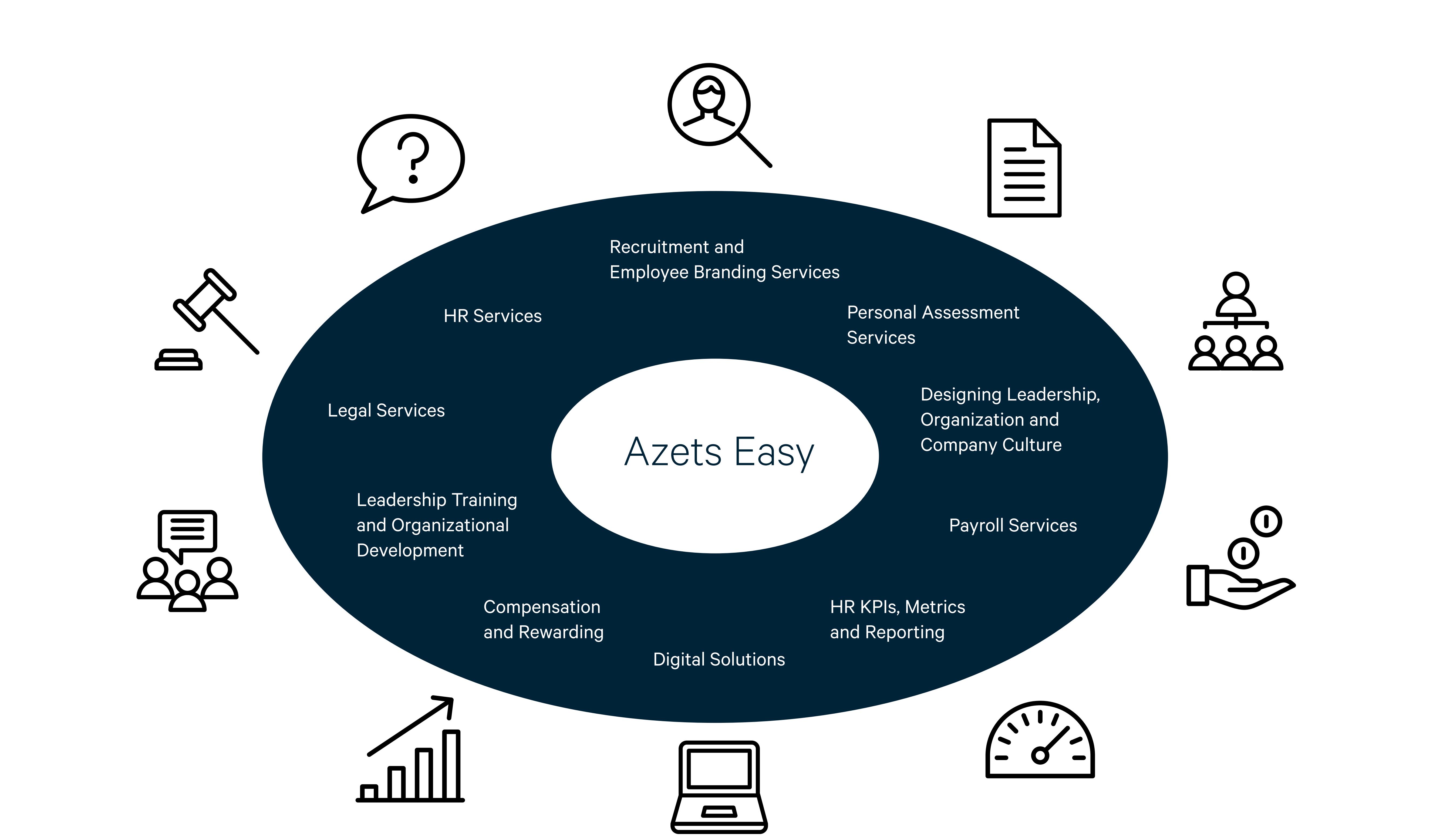 You can purchase our services based on multiple delivery models: as a continuous service based on clear service description, SLA and fixed/transaction based pricing or as a separate project or assignment. Our services are scalable and we support all type of organizations from start-ups to enterprise customers.
Contact us
Please contact us to discuss how we can help you getting smooth and reliable accounting, payroll and HR services for your business in Finland.
Tel. +358 10 756 4500